Solutions in Owensboro for Missing Teeth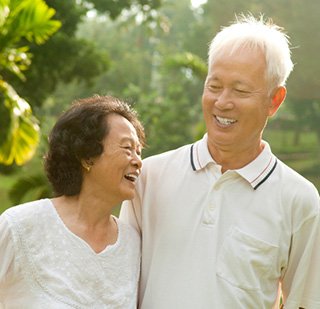 Do you have gaps in your smile that are causing you embarrassment? Are you finding it hard to eat and enjoy the foods you love? Do you wish you could feel comfortable smiling when you are out in public?
Many people suffer from a missing tooth or two. But missing teeth can aggravate gum disease and cause remaining teeth to shift or overgrow. Eating becomes difficult. Bite and speech problems may develop. And many people find it painful and embarrassing to smile.
Sound, strong teeth – they keep your jaw balanced, let you enjoy all kinds of food and are the gleam in your smile. It's what nature intended. But life can take its toll on your teeth and they can become cracked, worn-down or decayed. That's when our advanced restorative dentistry comes into play. We offer all kinds of tooth restorations, from metal-free fillings to bonding.
If you have a dental implant that needs to be restored, you can count on us to offer implant restorations that will look and feel so natural you may forget they are not your own teeth.
We offer a variety of restorative dentistry treatments that can restore your smile to the healthiest it can be!
Restorative Dentistry—Including Dental Crown and Dental Bridge Treatments
Dental Implants | Dental implants are a restorative dentistry marvel. If you have missing teeth, one or many, dental implants can give you your smile back. Dental implants are small titanium rods that are placed in your jawbone. These dental implants form a "new" tooth root onto which is placed a dental crown. The implant plus the crown give you a new, beautiful, sturdy tooth, created by modern technology and restorative dentistry.
Learn More About Dental Implants
---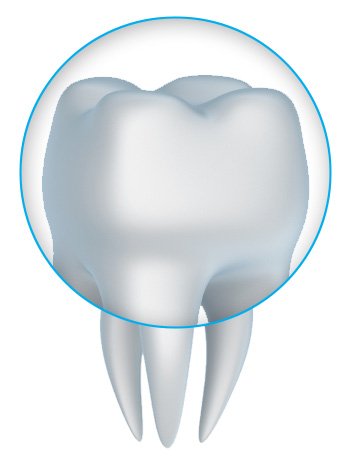 Dental Crowns | A dental crown is a wonderful restorative dentistry treatment. A dental crown is a "cap" for teeth that restores your smile. A dental crown can be used to restore dental implants, to cover teeth that are broken, cracked, chipped, have a lot of dental work, have large cavities or other issues. Restorative dentistry is at its finest with the many solutions a dental crown can provide. If your teeth have been badly damaged and need structural support, dental crowns can be an effective treatment option—and now you can receive precision-made crowns in just one visit!
Learn More About Dental Crowns
---
CEREC Same-Day Crowns | CEREC® is a dramatic and time-saving tooth restoration technology that allows us to precision-mill a custom-fit dental restoration. Each restoration is made of a special ceramic that is incredibly similar in strength to your natural tooth. With custom shading, it looks as natural as it feels. There are no temporaries, no return appointments and no waiting for lab work to be completed. CEREC® is the world's only system for all ceramic dental restorations that are custom milled while you wait. With CEREC restorations, you can be in and out in a single visit with a permanent, all ceramic crown, onlay, or veneer! This means fewer injections, less drilling, and less time out of your schedule for dental care.
Learn More About CEREC Crowns
---
Dentures | If you are missing all your teeth and live in Owensboro, our restorative dentistry can give you a smile back. Dental implant supported dentures are sturdy, beautiful and will probably last your whole life.
Learn More About Dentures
---
DENTAL BRIDGES | If you are missing a tooth, a dental bridge from our dentists is an excellent restorative dentistry treatment that can give you back a lovely, functional smile. A dental bridge can restore your smile beautifully. Dental bridges actually bridge the gap in your smile by attaching a dental bridge between two dental crowns. The dental bridge looks, feels and functions like natural teeth.
If you are missing teeth, you know how frustrating it is. We want to help you stop worrying and start smiling with our comfortable dental bridges.
Our dental bridges are special. Placed permanently between two healthy teeth, filling in the area left by a missing tooth or teeth, our tooth bridges are custom-crafted, not only for an attractive appearance but also for a perfect fit to keep your jaw and muscles balanced and relaxed. A healthy bridge created by an artful cosmetic dentist like Dr. Booker, is especially attractive because it is designed and crafted to fit your smile perfectly. And since all of our restorations are metal-free, they transmit light to create a luminous, natural-looking smile.
---
Dental Inlays & Onlays | Dentists have learned that the metal fillings in your cavities act much like metal does outside the mouth. Exposed to heat and cold, such as hot coffee or ice cream, the metal fillings in your teeth expand and contract. As they shift, they can actually weaken the teeth they were meant to protect. Often, the expansion and contraction leads to the entire tooth cracking. Today's porcelain inlays and composite resins create cavity treatments that not only look natural but also are stronger than materials of the past.
Custom-made from impressions of your tooth, both dental inlays and dental onlays offer a comfortable fit and a lasting, natural-looking restoration. Inlays are used for smaller cavities inside the tooth; onlays are used for larger restorations, filling the inside of the tooth, and covering the top or sides as well. Unlike metal, these restorations actually strengthen your tooth.
---
Contact Us Today!
If you are hoping for a full, functional, lovely smile, a dental crown or dental bridge may be the right solution for you so call today!If you are in the Owensboro, Philpot, or Whitesville area, we are ready to partner with you to give you the smile of your dreams.