Invisalign Treatments in Owensboro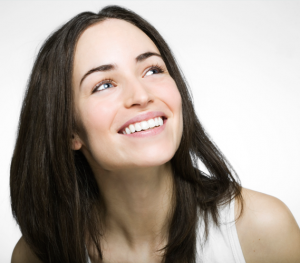 Are you torn between going through the process to obtain straight teeth and not wanting to wear braces? If the thought of wearing braces is holding you back from having the smile of your dreams, trust the team at Dental Designs of Owensboro to transform your teeth with Invisalign® clear aligners. There are no metal wires or brackets to deal with, just virtually invisible, custom-fitting aligners backed by the experience and data of millions of cases nationwide. In the past, this was a difficult dilemma. Today, there is a clear answer: Invisalign® invisible braces available from Dr. Wes Booker in Owensboro. Dr. Wes Booker is a proud member of the American Academy of Clear Aligners.
How Invisalign Clear Braces are different
Invisalign invisible braces are a revolutionary orthodontic option that does not require brackets, wires, or any metal at all. Instead, the Invisalign® invisible braces system we offer at our offer near Philpot leads to straight teeth by utilizing thin, transparent plastic aligners. They fit snugly over your teeth, applying gentle pressure. Invisalign® invisible braces are removable, so they do not interfere with eating or oral hygiene. Every two weeks, you discard your current Invisalign® invisible braces aligners and move to the next one in a numbered series.
Invisalign® invisible braces procedure for straight teeth is a popular option among high profile or image conscious patients in the Owensboro and Philpot area. Invisalign® clear aligners are actually made of transparent materials. They can be removed for eating, cleaning and on special occasions, such as photographs and public speaking. However, they need to be worn for a minimum of 22 hours per day, or the treatment for straight teeth will be ineffective.
The Invisalign Clear Braces procedure:
We begin with a consultation. We will determine whether you are a candidate for Invisalign® invisible braces for straight teeth and discuss alternatives if you wish.
If you choose Invisalign®, we will take digital images using our digital x-ray, which are used to plan your treatment. After the records are processed, the sophisticated ClinCheck software returns an image of the projected outcome.
When the treatment plan to straighten teeth is accepted, a series of Invisalign invisible braces custom aligners are manufactured at the Invisalign laboratory. Your next appointment is scheduled when your new aligners are returned from the lab.
We will provide you with three progressive aligner trays. You will wear each one for two weeks, and then move to the next in the series.
Every six weeks, you will return to our office so we can monitor your progress to straighten teeth and give you the next three trays. The length of treatment varies, depending on the type and severity of orthodontic problems you have.
Should I Try Invisalign?
A straight smile without the hassle of metal braces can be yours with Invisalign. Your set of clear, BPA-free plastic trays is created using accurate iTero digital scans. They are comfortable and nearly invisible so no one will know you're wearing them! Invisalign aligners are removable too, so you can take them out and enjoy the foods you love and continue your regular brushing and flossing routine.
Every two weeks you change aligners, moving on to the next set in the series. Treatment times vary by patient, but it can typically take anywhere from nine to 15 months to reach your full smile potential.
Precise Technology. Accurate Results.
Have you researched Invisalign in Owensboro only to find out you need sticky, gooey impressions to create your set of aligners to get the process started? Did it make you worry about being uncomfortable and think twice about treatment?
Your search and your anxiety end with us. We are the only general dental office in the area to use a state-of-the-art iTero Digital Impression Scanner. This means you won't have to worry about messy, inaccurate impressions.
Your iTero benefits include:
No goopy putty and trays that can interfere with your gag reflex.
Quick digital scans for fast, yet detailed smile impressions.
Lowered rejection rates, so you only need one set of scans.
Results are delivered quickly so you can start treatment sooner.
Start Straightening Your Smile Today at Dental Designs of Owensboro
First impressions are key. That's why you deserve a straight smile you're confident to share and access to the technology that can get you there comfortably and accurately. We're ready to show you how affordable and easy it can be to correct your smile and your bite with Invisalign.
Are you in Owensboro, Whitesville, or Philpot and looking for a clearly beautiful way to achieve a beautifully straight smile? Call and schedule an appointment today with our cosmetic dentist! Dr. Wes Booker and his team are eager to show you how Invisalign invisible braces can give you the straight teeth you've always dreamed of!