Your Dental Emergency Team in Owensboro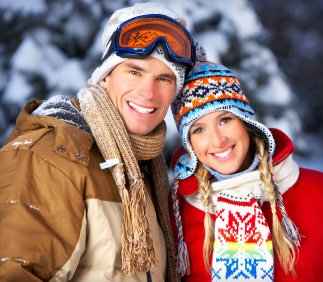 There are many dental emergency issues out there involving tooth pain. Our family dentists here at Dental Designs of Owensboro offer excellent emergency dentistry treatment when you have a dental emergency in the Philpot or Owensboro areas. If you have tooth pain or another dental emergency, we are here for you.
Emergency Treatment
Life is unpredictable. Don't we know it? We have families too! When a dental emergency happens we all want to know that we can get in contact with the doctor we are familiar with and receive the dental care we trust.
Emergency dental care is just another way we help your family stay healthy and happy. Our office hours make emergency treatment convenient, but if you have an emergency after hours or at night, Dr. Booker is available by cell phone.
If you break or lose a tooth or discover a chip or crack in a tooth, what should you do? Call us right away! If you have lost a tooth, immediately place it in saline solution, milk or water. You can even keep it moist and protected under your tongue. If the roots are intact, we may be able to re-implant it.
Examples of a Dental Emergency
Any kind of tooth pain that cannot be alleviated with over the counter pain medication, is causing you distress, is giving you a headache or other pain, is disrupting your work, your sleep or your life in general is considered a dental emergency. Our excellent emergency dentistry doctors are skilled at diagnosing your tooth pain related dental emergency.
If you have a broken tooth, call us. We consider this a dental emergency.
If you have had a tooth knocked out, try to put the tooth back into the hole. Then call us! This is most definitely a time to visit our emergency dentistry office.
If you believe you have a broken jaw, it is probably best to go to a local emergency room. But feel free to call us as this really may be a dental emergency and not one that needs to be taken care of medically. We are ready to offer you emergency dentistry practices if you need them.
If you have pain in your neck, ears or the area around your mouth and believe it is either because of tooth pain or you consider it a dental emergency, feel free to call us. We will be able to help you decide if we need to offer emergency dentistry procedures or you need to go to your doctor or the hospital's emergency room.
How Patients Can Avoid Tooth Pain in Owensboro
Though our doctors are skilled at practicing emergency dentistry, we always hope we don't have to use it! We want you to have a healthy, beautiful smile that is safe and whole your whole life long. So we encourage you to practice good safety skills so you can avoid tooth pain or a dental emergency.
Wear a mouthguard when you are playing sports and there is any chance you could have your teeth or mouth banged or damaged. We can talk more about that with you during your regular visit with us.
Wear the proper head gear when biking, skateboarding, etc.
Brush, floss and visit us regularly. Good, consistent dental health care is much easier and far less expensive than fixing something after a dental emergency occurs!
Contact Us Today!
Please note: if YOU think it's a dental emergency, so do we. If you have any concerns or tooth pain in Owensboro, call us. That's why we have emergency dentistry practices in place near you in the Owensboro, Whitesville, and Philpot areas—just in case!