DURAthin Porcelain Veneer Solutions in Owensboro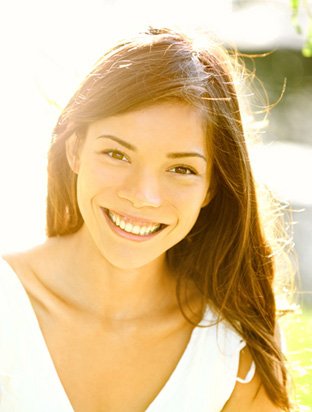 Do you have teeth that are chipped, cracked, misshapen, broken, too small or have gaps between them? In other words, do you wish you could get your smile perked up but not sure which procedure would be best? At Dental Designs of Owensboro, one of the best procedures we offer are dental veneers.
What Is a Porcelain Veneer?
Dental veneers are thin porcelain shells that are bonded to the front and sometimes the sides of a tooth. A porcelain veneer looks natural in your smile. And don't be worried that a porcelain veneer is fragile, though it may sound like it. A porcelain veneer is sturdy and durable and we are happy to provide them for patients in Owensboro and Philpot, KY.
A porcelain veneer can correct many issues in your smile, including:
If you have a tooth that is chipped and live in the Philpot area, a porcelain veneer can make it look naturally beautiful.
If you have a gap between two teeth, dental veneers can repair this nicely.
If you have a broken tooth, a porcelain veneer can easily fix this.
If you have a tooth that is too small or misshapen, covering it with a prepless veneer is an excellent choice.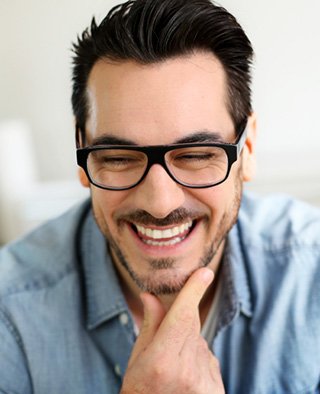 The process for traditional dental veneers is very simple. One of our dentists here at Dental Designs of Owensboro will get the information needed and send it to the dental veneers lab. Once the porcelain veneer is ready, the dentist shaves a slight amount of enamel off your tooth, then bonds the prepless veneer to your tooth. They will then make adjustments so the prepless veneer is perfect in your smile.
But a DURAthin porcelain veneer is a little different. DURAthin dental veneers don't require any preparation to the original tooth. With DURAthin, our dentists serving Philpot and Owensboro don't shave off any enamel, so if you decide to have the DURAthin dental veneers removed, your original tooth is still completely intact. DURAthin look just as fantastic as traditional dental veneers but aren't as invasive.
Redesign Your Smile With Prepless Veneers in Owensboro
If you are interested in a DURAthin porcelain veneer, call Dental Designs of Owensboro serving the Owensboro, Whitesville, and Philpot areas today! We want you to love your smile!