We Keep Owensboro Smiling
If you want your family to feel cared for, this is the dental team you have been looking for. Our team training is as advanced as our techniques and technology, and our patients rave over our caring, accessible, educational approach to dental care on every level.
---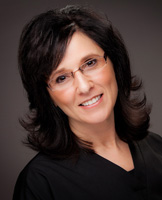 Dana | Patient Relations & Financial/Scheduling Coordinator
Dana is the one you want to talk to about your treatment plans and financing options. She'll greet you, schedule your appointments and make sure all your records are up-to-date and filed away.
Dana enjoys meeting new patients and working with the rest of the staff at Dental Designs of Owensboro. She says it feels like family. "We are a practice that spends quality time with our patients – we like to make them feel at home," enthuses Dana. "We are also modern and offer up-to-date technology for all our patients."
Married to her husband Charles for over 17 years, Dana has two beautiful daughters and is a member of Blessed Mother Catholic Church.
---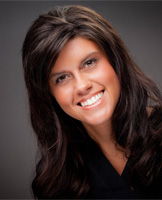 Tabitha | Expanded Duties Dental Assistant
Tabitha started working with Dr. Booker part-time three years ago and enjoyed the work so much she came on full time and has never looked back. The laid-back, positive and focused atmosphere is a perfect fit with her personality. "I love Dr. Booker and the girls I work with. We are all very easy to get along with and we all strive to provide the most comprehensive treatment for our patients. We are always continuing our education so we can provide our patients with innovations in dentistry. We truly care about the relationship we have with our patients and treat them as if they were our own family."
In her free time, Tabitha enjoys spending time with her family and friends. She also enjoys lying by the pool, shopping, getting her nails done and going to the beach. Says, Tabitha, "I guess you could say I enjoy my girl time!"
---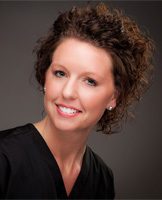 Emily | Registered Dental Hygienist
Emily has been involved in dentistry for over ten years and she deeply enjoys her work. She earned her Bachelor of Science degree from Brescia University in 2004, and her Associates Degree of Dental Hygiene from Henderson Community College 2006. She stays up-to-date on dental developments with continuing education classes and is trained in CPR.
She loves her boss, her co-workers and especially the patients she meets. Every hour she encounters people of different ages, personalities and walks of life and it makes for a very interesting day. Her duties vary widely and include preparation and set-up, hygiene, fluoride and sealants, patient education and scheduling.
Emily is married to her husband, Dane and enjoys traveling with family and friends – especially going to the beach – and reading.
---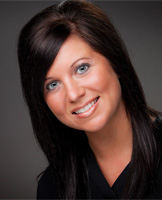 Rachel | Registered Dental Hygienist
A graduate of Western Kentucky University with a Bachelor of Science in Dental Hygiene, Rachel has been with Dental Designs of Owensboro for over two years and loves it! She really enjoys meeting people, establishing relationships with them and helping them maintain a healthy smile. She feels that what makes this practice unique is the quality time they spend with patients, making them as comfortable as possible and getting to know their particular needs and concerns.
Her duties include offering patients their primary preventive hygiene and dental care; administering local anesthetics; taking impressions radiographs and intro-oral camera photos; and applying sealants and fluoride.
Rachel is very family-oriented because she comes from a rather large family. She is the youngest of nine children and has 20 nieces and nephews and the family is still growing. One of her greatest hopes is to have children of her own, but on some days, she feels as if she already does! During the summer months, Rachel can usually be found boating on a river or lake.
---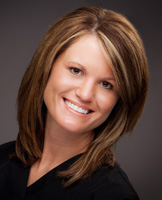 Tina | Registered Dental Hygienist
Tina received her degree in dental hygiene from Henderson Community College in 2004. She has worked in the dental field since her graduation and started working at Dental Designs Of Owensboro when it opened in 2006. She loves her job – working with such a great dental team that strives to make every patient feel like part of the family is tremendously fulfilling to her. Dr. Booker's love of dentistry and compassion for his patients radiates through the team and makes the office a truly fun place to work.
One of Tina's favorite aspects of the job is getting an anxious child through his or her first appointment and then seeing them return for the next visit excited and smiling. She says, "Establishing a positive relationship with your dentist and developing good dental hygiene at an early age is essential for healthy teeth as an adult."
Tina has been married to Dr. Booker for five years and they have three children, Breyton, Benjamin and Anna. They are fortunate to share a passion for providing the highest quality dental care and enjoy traveling together to continuing education courses throughout the country.
Tina is a member of the Junior League of Owensboro, an organization of women committed to building better communities through volunteerism.