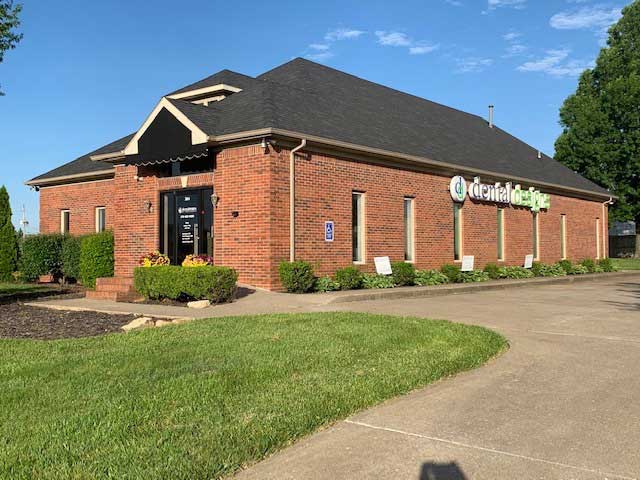 Here at Dental Designs of Owensboro, we believe that family dentistry is about more than fixing teeth. We believe that for our patients and their families to have truly healthy mouths and happy smiles, they should feel at home with our family dentistry and know that they are part of their own dental care team. Our patients tell us that our practice is so welcoming and warm that they actually look forward to their dental visits. It really is comfortable dentistry.
We are committed to treating each individual client as a member of our own family while maintaining the highest standards for comprehensive family dental care. We also seek out the best continuing education for our entire team so we can provide our patients with the best comfortable dentistry has to offer.
Isn't that the kind of dentistry you deserve?
We are committed to providing the highest level of care available, in a comfortable, family-friendly environment.
What can you expect when you visit our office?
Comfort | You can relax in the dental chair with ultra-comfortable memory-foam chair pads, pillows, blankets, and headphones. Our goal is to make your visit as pleasant and comfortable as possible
Intraoral Camera | Our treatment rooms are equipped with video screens, which display the patient's x-rays, and the pictures taken with the intraoral (inside the mouth) camera. Patients can see what the dentist or hygienists sees, and they can take these pictures home.
Photographs | We often take photos before beginning a procedure, and again when it is complete. After completing a cosmetic case, we will arrange for the patient to have portraits taken by a professional photographer, at no charge. We also provide the patient with a full color portrait of his or her choice, also at no charge. We may display a copy of this portrait in our office, with the patient's permission.
Kid's Playroom | Our recently renovated office now includes a special place just for the little ones. They can sit, relax, or play in the Kid's Playroom while waiting for their appointments, or waiting for their parents to complete treatment.