Come Visit Your Family Dentist in Owensboro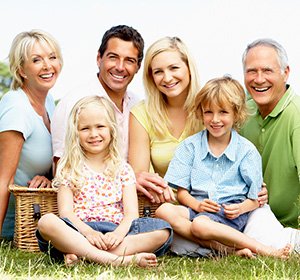 For many adults, especially those with large families, convenience is of utmost importance. You don't have time to see a series of specialists for various procedures in addition to a different primary dentist for every family member to make sure they enjoy good dental health.
We provide a wide range of dental health and family dental care services for every stage of life under one roof. Our amazing team includes three extensively trained, gentle hygienists whose sole goal is to provide excellent dental health for you and your loved ones.
We can see your whole family in one day. With CEREC® same-day crowns, and the option of dental sedation, we can complete more family dentistry services procedures in fewer visits—all done comfortably.
From Pediatric to Adult—It's Dentistry for Life!
You and your family deserve expert general dentistry—dentistry that is gentle and conservative, caring for your whole being, not just your teeth. At Dr. Wes Booker's practice, we offer family dentistry for the health and care of your teeth, gums, and bite, restoring them to natural strength and beauty without the use of metals and using the most conservative, tooth preserving methods available.
From advanced cleanings that focus on periodontal health to pediatric dentistry that cares for and protects young teeth, we deliver unparalleled care in a setting that will make visiting the dentist a delight. From pediatric to adult dentistry, we think you and your family deserve the best.
Regular Teeth Cleanings and Dental Hygiene
Great oral health starts with keeping your teeth and gums clean and free of bacteria, plaque, tartar and other buildup. It can even reduce your risk for heart disease, strokes and cancer. That's why we encourage consistent and regularly scheduled dental cleaning visits. During these hygiene visits our hygienist will examine and evaluate the health of your mouth, teeth and gums. Once the examination is complete, our hygienist will use the latest techniques, including the Cavitron, an ultrasonic device designed to clean and polish teeth, clear bacteria remove calculus, stains, and plaque. We use a gentle touch and anesthetics if needed to ensure that you are comfortable during every tooth cleaning.
Once a year we will take a new set of digital x-rays for our records to make sure that no decay or bone loss has begun to occur.
You'll leave your dental hygiene and cleaning visit knowing that your gums are healthy and your teeth will feel smooth, polished and gleaming.
Oral Cancer Screening
Get More Accurate Screening With VELscope Technology
You make sure to have all your other yearly cancer screenings, but have you been neglecting your mouth? Oral cancer strikes an estimated 35,000 Americans each year. That's why we take oral cancer screening so seriously. We recommend that every new patient receive this important mouth cancer screening and we recommend that all patients make sure to schedule one at least yearly.
Comprehensive Dental Exams
Some dentists treat only your symptoms. They may do an excellent job, but if your symptoms keep reoccurring, your trouble could be much more complex than what is showing up on the surface. Dr. Booker is especially trained to offer comprehensive dental exams that look further than surface symptoms and get to the cause of even the most puzzling oral health problem.
We use the latest technology for every dental exam, such as intra-oral cameras and digital x-rays. Both of these tools let both you and the doctor see what is happening in your mouth with much more detail and accuracy than x-rays alone.
The frequency of your dental checkups combined with our advanced diagnostic technologies, allow us to detect problems while they're small. Smaller problems are not only easier to fix, the process of restoration is also more comfortable and affordable.
Find Freshness With Owensboro Breath Treatments
Don't let bad breath put a damper on your social life!
If you thought your bad breath was just a problem for your confidence, think again. Halitosis is often caused by the bacteria of periodontal infections or gum disease. In fact, periodontal disease is the second most common source of halitosis and the odor is so distinctive, that many dentists can diagnose gum disease from the smell alone! These odor causing bacteria build up under your gum line, coat your tongue, and increase the volatile sulfur compounds that make bad breath worse.
If you are not suffering from gum disease and still worry about persistent mouth odors we can help you too. The rough surface of your tongue can trap food and bacteria and these substances also generate volatile sulfur compounds, the primary cause of bad breath. Our products and treatments are clinically proven to eradicate smelly breath, not cover it up.
Essential Care for Kids and Adults
Every day your teeth loose some of their protective minerals. When we consume acidic foods or drinks such as sodas, fail to brush as well as we should or even when we become stressed, enamel is damaged. One way to help strengthen your teeth and reverse this damage is through remineralizing fluoride treatments.
Cavities & Tooth Decay
We want you to keep your own teeth for life. To help you do this we encourage regular check-ups so we can find the tiniest bits of tooth decay or cavities before they become major problems. Prevention is our goal.
If we do discover a cavity, don't worry; our restorative dentistry is comfortable and long lasting.
If we find more extensive damage, we may suggest a porcelain inlay or onlay. Inlays are used inside the cusps, or pointed tips, of the tooth, while onlays are used for larger restorations and cover both the inside and outside of the tooth. Both inlays and onlays are made of long-lasting, natural-looking material and are invisible in the smile.
Essential Care for Kids and Adults
Long considered mainly for children—for whom we recommend a fluoride varnish or rinse at every visit—fluoride treatments have been proven tremendously beneficial for adults as well. Fluoride stops the progress of newly formed cavities and adult root caries can be greatly reduced through these treatments.
Fluoride helps prevent tooth decay by making the tooth more resistant to acid attacks from plaque bacteria and sugars in the mouth. It also reverses early decay. In children under six years of age, fluoride becomes incorporated into the development of permanent teeth.
We Keep Owensboro Kids Smiling and Healthy
Your kids have the greatest smiles, don't they? You can't help but smile right along with them. Doesn't that smile deserve gentle, conservative, pediatric dental care in an atmosphere that makes your child comfortable?
Dr. Booker's careful and caring approach to pediatric dentistry will put both you and your child at ease. He knows that the right oral care for children starts early. That's why we offer pediatric treatments that keep their teeth naturally strong and healthy without the use of metals. We use the most conservative, tooth preserving methods available to keep your child's smile confident and beautiful.
Here at Dental Designs of Owensboro, we offer children's dentistry along with:
Sealants to protect teeth from decay and help prevent cavities.
Fluoride to rebuild protective minerals and protect against cavities.
Regular cleanings and hygiene that help gums and teeth stay sparkling and healthy.
Sports mouth guards to protect precious teeth from injury.
Toothprints, a new identification service to help protect and find your child if the unthinkable happens.
Children Should See a Family Dentist
Your little ones are always welcome in our office in Owensboro! We recommend bringing your child in for the first time around the age of two to meet our family dentist, to keep their teeth healthy. However, if you have any concerns, we will be happy to see your baby sooner. Virtually any dental health problem that your child may have can be treated right here with our wide range of family dentistry services.
Early experiences can shape a person's outlook on dental health care and oral hygiene for life. Family dentists Drs. Booker, Thomas, Higdon and their superb team make every effort to ensure that your child's visits are not painful, frightening, or uncomfortable in any way.
For example:
We have a fun themed kid's day twice a year to get children caught up on oral hygiene and dental health and meet our family dentist and fun, caring team.
We explain hygiene and dental health in terms that kids relate to, like using a song to time brushing their teeth.
You and your child will be treated like family by our family dentist and great team.
Laughing gas is a safe and gentle way to help kids relax and reduce pain sensitivity.
The family dentist occupies children during the injection so that most never even notice!
Family Dentistry Means Quality Dental Health Care for All Ages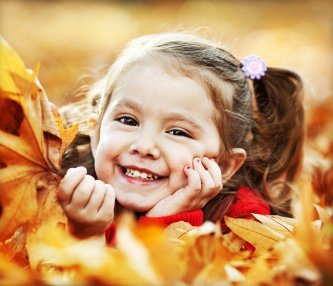 We provide family dentistry care, gum disease treatment, restorative dentistry procedures and stunning cosmetic dentistry to meet your dental health and aesthetic needs.
You and your loved ones deserve to enjoy a healthy, perfect smile for life. We will be there for you every step of the way, from filling childhood cavities to stabilizing dentures.
Even more importantly, we maintain a strong focus on patient dental health education and preventive care so fewer children get cavities and fewer mature adults need dentures!
We want to keep every smile in your family beautiful and make sure their dental health is all it can be! We strive to make family dentistry comfortable, convenient, and fun for patients of all ages.
Our office is equipped with the most advanced technology and our family dentist and excellent team are skilled in the latest procedures, enabling us to complete most dental work right here. We work with some of the finest specialists in the industry to ensure the quality of care is not compromised on the rare occasion that we need to refer someone out.
Call us at 270-683-0620 today and schedule an appointment with the family dentists who will treat you like family! Our office is located in Owensboro and families come from all over the area, from Whitesville to Philpot, to be treated by one of our great dentists here at Dental Designs of Owensboro.