Root Canals for Toothache Relief in Owensboro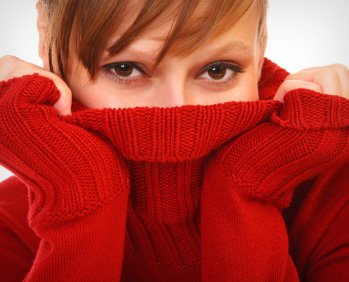 Do you have a toothache that is causing you a lot of trouble in the Owensboro and Philpot area? Having a toothache can certainly make things difficult. There are many causes for a toothache, but often, the best procedure to treat a toothache is a root canal.
What Is a Root Canal?
Back in the day, having a root canal or multiple root canals was synonymous with having something very painful done–something to avoid at all costs. Now, with modern technology, skilled cosmetic dentists and sedation dentistry if needed, the root canal procedure can be done with little discomfort and provide toothache relief.
A root canal is a very basic procedure that cleans out the infection in your tooth pulp, seals the tooth with tooth-colored filling or if necessary, place a dental crown on the tooth.
Our doctors and caring, well-trained Owensboro team can offer you many comforts during root canals and any other dental treatment. And of course, for this root canal procedure, we will use a local anesthetic. We also are pleased to provide plush surroundings and amenities to enhance your experience and ensure your visit to our facility is pleasant. From the comfortable chairs in the reception area, to the memory foam pads in our chairs, we want you to relax during your root canal treatment and enjoy your stay. We provide headsets and you can bring your own iPod or listen to the radio.
Dental Sedation for Your Root Canal
We also have dental sedation for our patients that feel dental anxiety.
Dental sedation can help our anxious patients relax and feel comfortable.
When sedation dentistry treatments are used, often our patients feel less pain.
This is because when people are anxious, they tense their muscles and this can cause undue dental pain.
When dental sedation is administered, often our dentists can do more than one procedure during one visit. This is especially helpful if you have a toothache and need a root canal.
It Could Save Your Tooth!
A root canal could save your tooth! When something goes wrong with the pulpy inside of your tooth, such as decay or infection, we will remove the nerve and pulp, then clean and seal the inside of the tooth. Without root canal treatment, the tissue surrounding the tooth will become infected and abscesses may form.
Although there isn't always tooth pain or other symptoms present, if you experience any of the following symptoms please call us right away:
Sensitivity to heat or cold that persists even after the source of heat or cold has been removed.
Darkening or discoloration of the tooth.
Toothache, especially a severe toothache upon application of pressure or chewing.
Swelling and tenderness in the nearby gums.
A recurring inflammation or pimple on the gums.
Contact Us Today!
Having a toothache is no fun. We can offer you a root canal that can make that toothache just a memory. We can offer you a root canal in Owensboro that can make that toothache just a memory. If you are in pain, call Dental Designs of Owensboro right away! We are here to help with root canal treatment and any other procedure you might need if you are in the area, including Philpot and Whitesville.