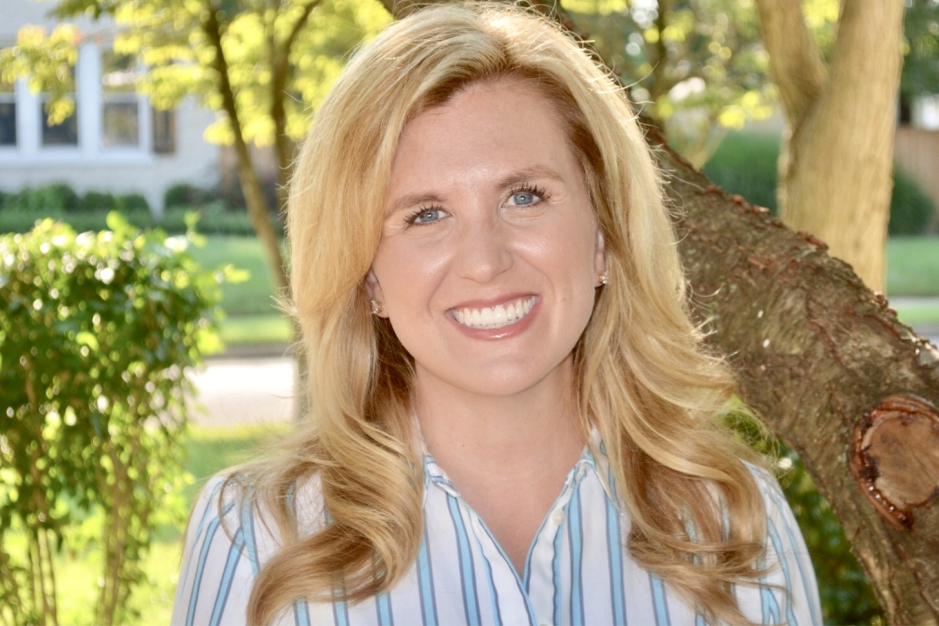 We are excited to welcome Dr. Katie Higdon to our exceptional dental team. Born and raised in Owensboro, Dr. Higdon felt a call to dentistry at a young age after witnessing the wonderful example of family members—including Drs. Thompson and Frey—in the profession. To her, dentistry is the perfect blend of science and art.
Dr. Higdon received her Doctor of Dental Medicine (DMD) degree from the University of Kentucky in 2010. She always knew she would return to her hometown of Owensboro, a community that she deeply values. She has been practicing dentistry for 9 years while also fulfilling her dream of having a family of her own. In 2011, she married her husband, Eric, and they welcomed two beautiful children, Philip (2014) and Caroline (2015). Spending time with her family is definitely her favorite pastime. She also loves cooking, reading, exercising with friends, and being outdoors. She is an active member of her church and enjoys participating in church ministries.
Dr. Higdon's ultimate goal is to provide the highest quality lifetime dental care in a safe, caring, and comfortable setting. A member of the American Dental Association and Green River Dental Society, she values the importance of staying up to date with current guidelines, continuing education, and new technologies.
She enjoys working with patients of all ages but has a special love for and lots of experience treating children. It's her mission to make those early dental experiences as pleasant as possible in order to foster a lifetime of oral health. She prides herself on being gentle and strives to greet everyone with a warm smile and friendly demeanor. She aspires to reinforce the family atmosphere of the office that Dr. Thompson, Dr. Frey, and the team members have so masterfully achieved. She looks forward to meeting you!