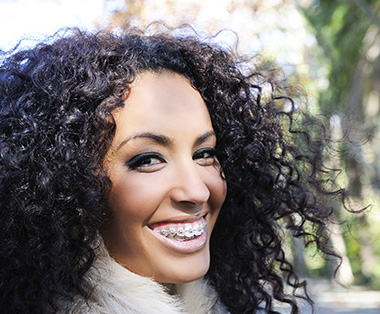 "It's never too late to get them straight." We hear that sometimes, at Thompson & Frey Family and Cosmetic Dentistry in Owensboro. Usually it's in the context of adult orthodontics. Many adults never had braces when they were younger, but still want to straighten their teeth. The options are better than they used to be, from clear braces to those that get results in half a year.
Did you know that nearly a third of all orthodontics patients are adults? It's true – so it really is never too late for straighter teeth and a beautiful smile.
Invisalign clear braces produce excellent results. Unlike traditional braces, there are no wires or brackets or rubber bands. Even better, they are almost undetectable to people who are standing just a few feet away from you.
One of the things that people like best about Invisalign clear braces is that they are removable. You can take them out at mealtime, and when you brush your teeth at night. You should wear them while you sleep, however. For the best results it's recommended they be worn for at least twenty-two hours each day.
Another popular option is Six Month Smiles. They are similar to traditional braces, except that their color is matched to the color of your teeth, so they're less noticeable. Best of all, as they name suggests, they can produce straighter teeth and an improved bite in as little as six months.
To find out if Invisalign clear braces or Six Month Smiles are right for you, contact Thompson & Frey Family and Cosmetic Dentistry. Make an appointment with us today!
Contact Thompson & Frey Cosmetic & Family Dentistry:
Location (Tap to open in Google Maps):