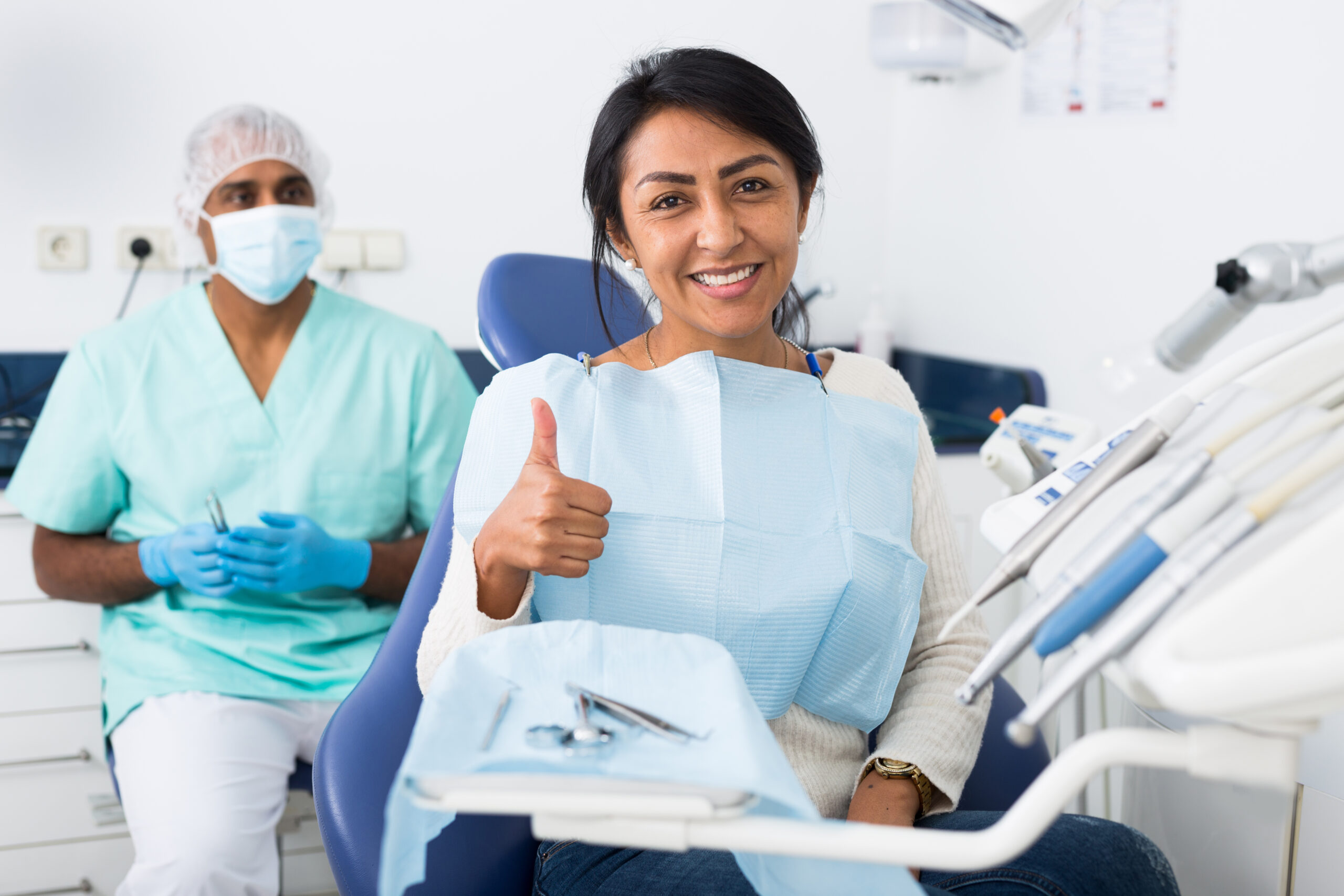 Regular cleanings and checkups are part of your first line of defense against dental health issues, so naturally you want to have the best dentist possible. What should you look for? If you're new in town, or have been looking around for a new dentist, Dental Designs of Owensboro suggests the following.
Location and Office Hours: It's a little like real estate: location, location, location! Choosing a dentist that is near to where you live or work is important, since it makes it easier to make and keep your appointments. On the other hand, it is not the only consideration; some dentists may be worth driving a little further. Their office hours may be better suited to your schedule. We are open Monday – Thursday, from 8 AM to 5PM, and Friday, from 7:30AM to 1PM. We are conveniently located at 3164 Alvery Park Dr E, in Owensboro KY.
Chairside Manner: This is one of the more important considerations. You want to feel comfortable with the person you are trusting with your smile. Do they explain any symptoms you have, and procedures they want to do? Do they listen to your concerns and answer all of your questions? Our team is trained in empathy, communication skills, and medical dental knowledge. We work hard to ensure your comfort and safety!
Qualifications: You can get information about a dentist's qualifications from your local dental society or your insurer. It's also a good idea to see what special qualifications your dentist may have. Dr. Booker is a member of the American Dental Association (ADA) and the Kentucky Dental Association.
Once you've done your homework, ask around. What do family and friends say? What about online reviews? Regular checkups at the dentist are essential to any good dental health regimen, and at Dental Designs of Owensboro we are always honored to be part of the equation. Patient trust is everything to us! Patients from Philpot, Whitesville, Utica, Lewisport, Tell City, Henderson, and Hartford come to us for general and restorative dentistry. Contact us today!
Contact Dental Designs of Owensboro:
Location (Tap to open in Google Maps):